Make a Remarkable Impact
Gifts to Laura Baker Services Association bring the power of possibility to people with special needs. Our clients teach us that people matter and progress counts. All small efforts add up to one large one – the cumulative effect of giving is enormously powerful.
Finding Hope
ANNUAL FUND
We continue to find hope through the generous support of our community. In 2023, LBSA needs to raise $750,000. Your gift to our Annual Fund will be used to:
Retain and develop high-performing, caring direct support staff who provide the right level of support based on clients' individual needs.
Provide a family-style home environment that balances opportunities to develop friendships and the right level of independence with safety and support.
Give a voice to people with disabilities and engage the community to advocate for resources that benefit people with disabilities.
Offer unique learning opportunities to local high school and college students through internships and volunteer opportunities that enhance the lives of our clients.
Develop our new services to fulfill unmet needs in the community and create long-term sustainability for the organization. Our new services include:

Family Navigation Services, which assists families and people with disabilities to access services and supports that make their lives more manageable.
Housing Support Services to support people with disabilities in finding and retaining community housing. We'll assist people to work with landlords and get along with neighbors.
Behavioral Support Services that will assist people and families to change and manage behaviors that may create barriers to successful community living.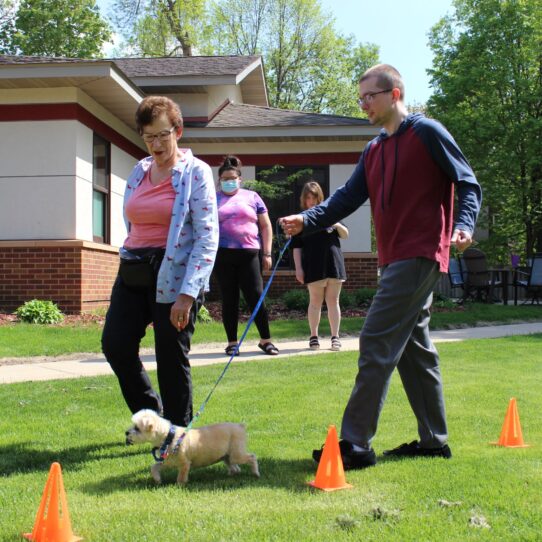 Planned Giving
Did you know?
You don't need to have a complicated estate plan to make a planned gift
You don't need to be wealthy to make an impact with a planned gift
Planned gifts are a great way to maximize your donation's impact to an organization while minimizing impacts to your estate.  Participating in LBSA's Legacy Club is very easy and it enables donors to make a lasting legacy on LBSA's future. For more information and/or to register for LBSA's Legacy Club, contact Andrei Sivanich, Director of Community Relations.