What is a Certified Support Planner?
By Christine Loose, Certified Support Planner
A Certified Support Planner (formerly Flexible Case Manager) is an optional service under the CDCS (Consumer Directed Community Supports) option for Minnesota Waivered Services. The CDCS program allows families a more flexible way to use their state funding dollars to care for their loved one with a disability, including intellectual or developmental disabilities (IDD) or a medical condition. Due to the vast flexibility of CDCS, there are numerous policies, guidelines and principles that must be followed. Using person-centered practices, a Certified Support Planner is someone who assists the person with a disability or medical condition (the consumer) and their caregivers by providing:
Information about the CDCS Program
Information about service policies, guidelines and parameters
Assistance with developing the CDCS Consumer Support Plan
Assistance with revisions to the CDCS plan throughout the year
Troubleshooting between financial management company, lead agency and consumer
Information regarding consumer responsibilities
Information about community and disability/medical resources
Assistance managing the budget in the Consumer Support Plan
I have a family member or loved one with IDD. How do I find them a Certified Support Planner?
There are several ways to find a Certified Support Planner:
What questions might you ask a Certified Support Planner before hiring them for disability services support?
What is your background and experience?
What are your rates?
What is your service area?
What are any specialty areas of knowledge you have?
How long have you provided this service?
Are you willing to meet in person, on Zoom or over the phone?
Do you have availability now and when my plan renews?
Why would you choose to use a Certified Support Planner?
Having a support planner on your team typically is considered a real plus! Support planners very often come to the field from a personal or professional experience that drew them to wanting to help people with disabilities or medical conditions with their CDCS plans.
Support planners learn so much over the years about how to problem solve issues that arise and often are very creative in their approach. Support planners interact with the lead agency, the family management service provider, vendors and providers. This experience provides them with all of the viewpoints within the CDCS world. When a support planner works on a plan along with the family, it provides them with another set of eyes. Support planners are also excellent advocates for consumers within the CDCS program. They are able to help communicate the wants and needs of the consumer through the plan and to the other players. This provides important relief from the caregivers of having to make all of the communications and decisions alone. Although support planners follow the direction of their consumers, they can provide invaluable insight and resources for those with special needs.
More Information and Support
LBSA is here to help you find the right Support Planner. Schedule a FREE consultation from Family Navigation Services to connect with a navigator about how to get started.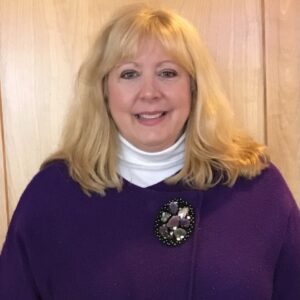 About the Author
Since 2005, Christine Loose has served as a Certified Support Planner at Flex-Pac, Inc., located in New Prague, Minnesota. She can be reached at chrisbudgethelp@yahoo.com.