Here for You
Supporting someone with special needs can feel overwhelming and isolating. Family Support Services are intended to alleviate some of the stress by creating opportunities for respite, community connections and information sharing. LBSA Family Support Services are supported in part by The Astrup Family Foundation.
Saturday Fun Respite Events
Time for Respite and Social Interaction
A monthly program for families who care for individuals with intellectual and/or developmental disabilities. Those ages 5 and above with special needs who live at home with their families are welcome to join LBSA on the second Saturday of the month for crafts, games, outdoor activities and snacks.
The events are designed to provide a few hours of respite for caregivers and social interaction for participants. Pre-registration is required. Families must complete an enrollment form prior to the event.
A $20 per person fee is charged for each event; fee waivers are available for those that qualify.
Family Support Meetings
Sharing Experiences to Create an Inclusive Community
Every quarter, families with children and young adults with intellectual and/or developmental disabilities gather to meet with LBSA Executive Director Sandi Gerdes to share their experiences and discuss the ways in which they can create an inclusive community that understands how to best support people with disabilities.
Staff Contact
Sam Gershman
Lead Family Navigator
Main: 507-645-8866 Ext. 124
Direct: 507-581-7078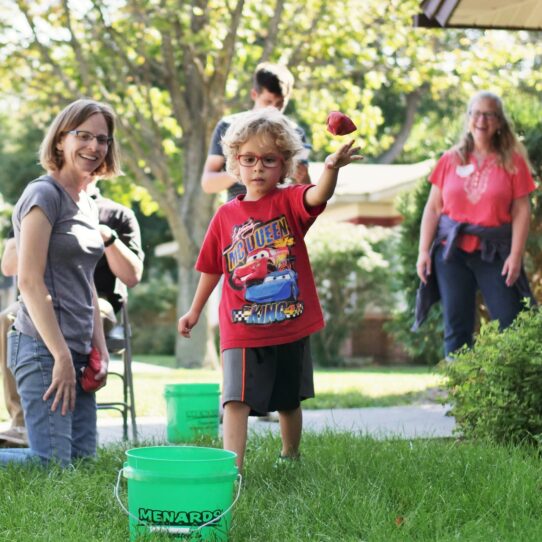 Respite Volunteer Opportunities
Community volunteers staff Saturday Fun respite events, helping with games and activities, childcare and more! Interested? Get involved!
Additional Resources
Local, state and national resources providing assistance to families caring for individuals with disabilities.
Resources for individuals and families looking to better understand the developmental disabilities landscape.