Location:

Armory Square Event Center
Date:

Thursday, September 21, 2023 || 5 pm ⁠to 8 pm
Event Information
On Thursday, September 21st, 2023 we will be holding our 5th Annual Flannel Gala at Armory Square Event Center from 5 pm - 8 pm. This annual fundraiser brings together the community of LBSA supporters and raises crucial support for programming that helps bring the power of possibility to people with special needs. Join us for a casual evening of music, comradery, prizes and fun as we raise money to support people with developmental disabilities! Plan to eat dinner as our friends from Scotty's Whole Hog BBQ will have delicious items for purchase. And of course, our host partner, Armory Square Event Center will have a variety of thirst quenching beverages for sale. The event will take place outdoors if weather permits. Please contact Andrei Sivanich at andrei@laurabaker.org with questions or to reserve your sponsorship! 
Tickets are $20 and are a donation to LBSA.  Click HERE to purchase your tickets!
Dress: Casual attire required, flannel preferred
Schedule of Events:
9:00 am - Silent Auction Opens
5:00 pm - Gate Opens
5:30 pm - Music Jam with Harmony MT - LBSA Music Therapists Jenny, McKenna and Cheyanne and perhaps a special guest or two!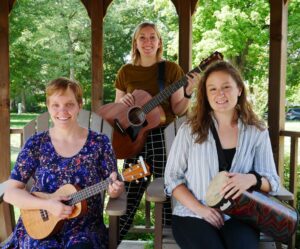 6:30 pm - 1/2 a Zillion! (and maybe some friendz)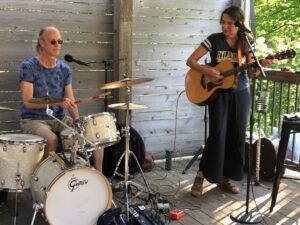 7:45 pm - Silent Auction Closes
 HOST PARTNER          FOOD PARTNER
THANK YOU SILK SPONSORS!
THANK YOU WOOL SPONSORS!
           
       
   
THANK YOU COTTON SPONSORS!
THANK YOU PRIZE & AUCTION DONORS!
Phil Armour & Susan Slater
Wendell Arneson
Katie Brust
Farmstead Bike Shop
KYMN Radio 95.1
Imminent Brewing
Curtis Ingvoldstad
Ellen Iverson
Teresa Krueger
Myrna Mibus
Northfield Chamber of Commerce
Schulz Electric
Andrei & Wendy Sivanich
Flannel Trivia Answers
Trivia Answer #1
Q: In what country did Flannel originate?
a) Scotland
b) Romania
c) Wales
d) Norway
A: C, The origins of flannel fabric can be traced back to late seventeenth-century Wales, when Welsh textile workers began using leftover sheep's wool to create a fabric that was comfortable, warm and moisture-wicking.
Trivia Answer #2
Q: When is the next National Flannel Day?
a) February 10, 2024
b) December 18, 2023
c) January 19, 2024
d) February 29, 2024
A: A, National Flannel Day happens on February 10 of each year.
Trivia Answer #3
Q: What is a "Flannie?"
a) A grandmother who likes to wear flannel
b) Australian slang for a flannel shirt
c) A woman's hat that has a plaid pattern
d) Scottish slang for a flannel fanny pack
A: B, According to the Urban Dictionary a "Flannie" is Australian slang for a checkered shirt made out of flannelette, usually worn until old and ragged with jeans or khakis.
Trivia Answer #4
Q: In the 1956 film The Man in the Gray Flannel Suit which of the following individuals was NOT a cast member?
a) Fredric March
b) Jennifer Jones
c) Thelma Ritter
d) Gregory Peck
A: C, The movie starred Gregory Peck and Jennifer Jones. Fredric March played Ralph Hopkins.
Trivia Answer #5
Q: What is the proper term for a flannel jacket?
a) Flacket
b) Flannie Jackie
c) Shacket
d) Flacketuvius Jacketus
A: C, although there is no formal flannel governing body so A (and maybe b and d for that matter) is also an acceptable answer.
Trivia Answer #6
Q: True or false? To officially be considered "Flannel," the garment must have a plaid pattern.
A: False, Plaid is a pattern, and flannel is a fabric. So, while flannel shirts are often done up in plaid, they certainly don't have to be!