Meet Roger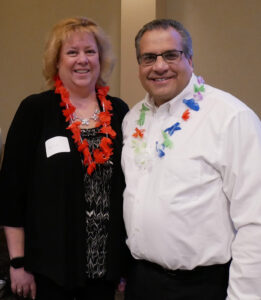 Roger never misses a chance to serve others.
In March, Roger celebrated his two-year anniversary as a Household Director (HD) at LBSA. Starting a new job in the middle of a pandemic has provided Roger with plenty of opportunities to act on his passion to help people. He has managed two LBSA community homes, covered direct support shifts when short-staffed, filled in when other HDs are on vacation or leave, assisted with training, worked hundreds of hours of overtime, served on event committees, and he still finds time to volunteer at LBSA events and even play jokes on clients and staff once in a while. AND he does it all with a positive attitude. If you didn't know better, you might think there is more than one Roger Walia.
Roger's impact at LBSA was immediate and has been constant. From day one, Roger has jumped right into his role and done whatever it takes to ensure the best interests of his staff and clients are taken care of. Community Services Director Tim Hawley says, "Roger always remains calm, always has a can-do spirit and always puts the clients first." Roger's quiet consistency has not gone unnoticed. At the annual Staff Appreciation Dinner in April, Roger was announced as the 2023 recipient of the Spirit of Laura Baker Award* having received numerous nominations for the award from his colleagues.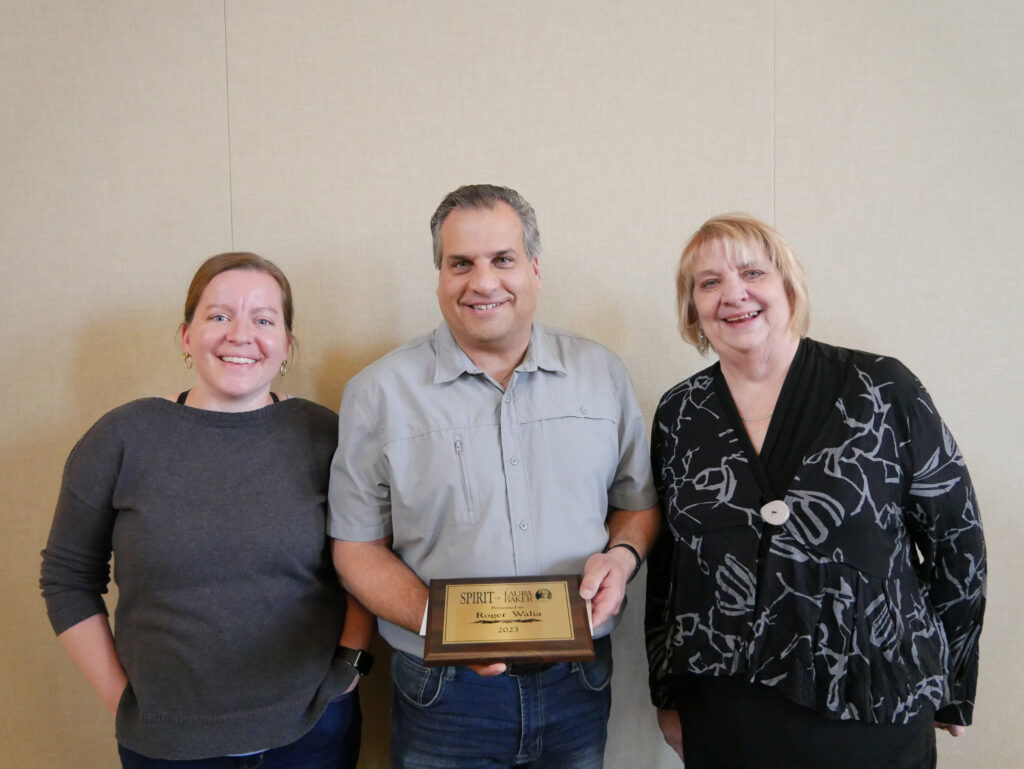 Given Roger's calm demeanor, you might think that Roger has been working with individuals with intellectual and developmental disabilities (IDD) his entire life. Not exactly. There is more to Roger than meets the eye. He worked in the banking industry for 18 years. He worked in numerous positions in several banks, eventually becoming a branch manager. Roger even found time to earn a paralegal degree. Roger made his way to IDD services when he began working as a job coach in vocational support services. He worked in that role for six years before coming to LBSA. "My wife saw an ad on Facebook for a Household Director at LBSA. She showed it to me, and I thought it looked good, so here I am."
Roger says there are many great things about working at LBSA. He enjoys building relationships with his staff and clients, and working at LBSA provides a lot of variety. Roger says one of the most amazing experiences he's had since arriving at LBSA was when he accompanied one of his clients to Disneyland last year. Roger says he had never been to Disney before and never thought he would end up going there. Bobby, who has been to Disneyland several times, was Roger's tour guide. "Before leaving, Bobby would show me videos of Disney, and he would say we need to see this character and that character," Roger explained. "It was so much fun to see Bobby having such a blast."
Of course, being an HD is not all fun and games. Roger says the biggest challenge continues to be staffing and making sure the houses are covered. Being short-staffed means Roger may have to cover direct support shifts himself. It also makes it harder for clients to go out and do things in the community because there may not be staff to help with transportation or covering the house.
The good news is that LBSA's staffing situation is improving. Roger's goal in the upcoming year is to get his houses fully staffed and to focus on having his clients more involved in activities and in the community.
When asked what Roger will take away from his work at LBSA when he leaves, "Well, I'm not planning on leaving," he says with a chuckle. "But I suppose I would be thinking about all the relationships with others over the years and knowing I tried to do whatever I could do to help ensure the guys have a good life."
LBSA is proud to have Roger on our amazing team of caring professionals!
*The Spirit of Laura Baker Award is given annually to one individual who best embodies the mission, vision, and values of LBSA – and the spirit of Laura Baker.